Are you yearning to step fully into your life's purpose, clean up your eating habits & amp up your self-care so you feel deep alignment and love within?
Then join Minsu Blanca in Mystical Thailand for a magical retreat adventure!
June 24 – July 1, 2018
With the beautiful sunset in front of you and the natural soundtrack of bird songs and rushing water – you find yourself walking peacefully through the white sands of your magnificent life-enriching retreat center in the beautiful city of Koh Samui.
Arriving to the Wellness Sanctuary and Holistic Spa Resort you're greeted with a welcome drink, light sea breeze & the opportunity for the growth and unfolding of your human spirit.
As you find the perfect comfy chair to soak it all in, you can't help but feel happy about the wonderful day you've experienced, practicing yoga, meditating, receiving a Thai Massage and swimming in the ocean with your new incredible retreat-loving friends!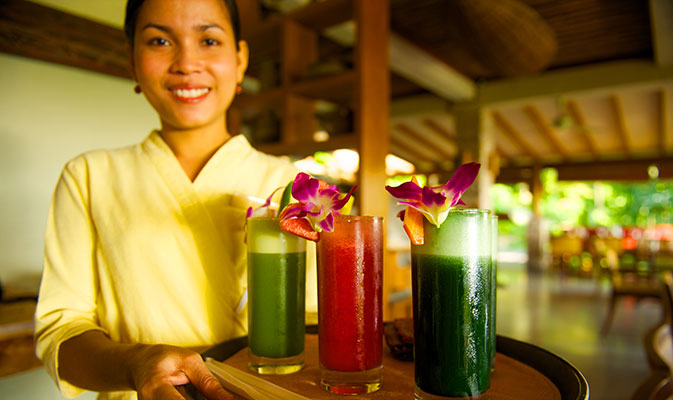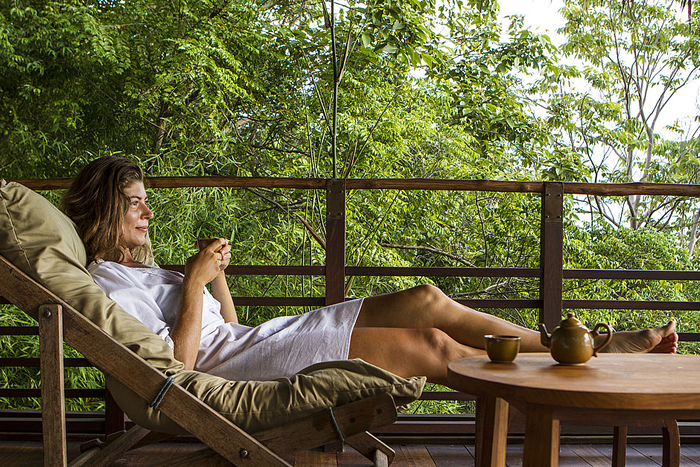 Ah… the wonders of Koh Samui!
(It's hard NOT to leave all your worries behind!)
Thailand is the PERFECT place to spend 8 delightful days (and 7 nights)… relaxing, renewing and rebuilding yourself. Thailand will provide the perfect venue to begin fulfilling your soul's longing. We will help you enter on a path of self-liberation & realizations. You will leave with techniques that will help you attain your life's potential & quest for self-love.
Imagine bringing all the negative images and false beliefs that stand in the way of you living the life you've always wanted & finding the answers to accomplish those dreams.
Perhaps you've been feeling…
Overwhelmed, undermined, unmotivated or subconsciously sabotaging yourself?
Don't fret, through guided meditations, journaling & activities in nature we'll sort it out!
Can't seem to figure out why you keep repeating the same life pattern?
Pleased to help, through family constellation we will get to the root of the problem.
Having troubles finding a way to eat healthy and delicious food?
Not a problem, we'll engage in a healthier and yummy method together!
Have desired to meditate but didn't know how or how to keep it up?
We'll show you the way & our daily practice will help you keep it up back home.
Always wanted to do yoga, but thought you couldn't handle it?
We'll show you an easy technique you can implement and carry on long after you are home.
So why should YOU join us?
Thailand is the perfect place to learn the fundamentals of self-love. What better way to start with self-love than to focus on what you put in your body. We will eat mouthwatering healthy foods & learn techniques of good nutrition to implement back home.
There's no need to do this alone, worried about whether you're going to be able to get out of the lonely acres or of carrying your dream of forming your own family?
Or whether you will find the way to have the type of business/career that could fulfill you deeply giving you the financial freedom to enjoy other things in life?
A Retreat of Self-Liberation & Self-Love Love in Mystical Thailand is exactly what you've been looking for to get the help you need to make it happen!
Plus you'll be discovering the enchanting country of Thailand, immersing yourself in delightful and comforting spa services, healing modalities and dining on healthy & deliciously nutritious food.
The Cities You Will Experience
On this retreat you'll be immersing yourself into a land of tropical beaches, opulent royal palaces, ancient ruins and magical temples displaying figures of Buddha. You will start your journey in the beautiful city of Bangkok, the capital, an ultramodern city which rises next to quiet canal side communities and iconic temples. In Bangkok you'll be spending two marvelous nights experiencing this stunning city & appreciating the mysterious and glorious culture.
Upon arrival at Bangkok International airport you will be greeted and picked up by your private driver in a luxurious and comfortable Mercedes Benz, a welcome treat after a long flight. He will transport you to your magnificent hotel along the vibrant Chao Phraya River. In a unique and beautiful landmark you will find yourself entering the Shangri-La Hotel.
As you walk into the hotel you can't help but notice a beautiful mix of traditional Thai style and modern comfort. Your room is decorated with classic Thai touches, including silk and teak finishing's. You'll smile to yourself knowing that this is the perfect place to settle in for 2 nights and begin your wonderful adventure.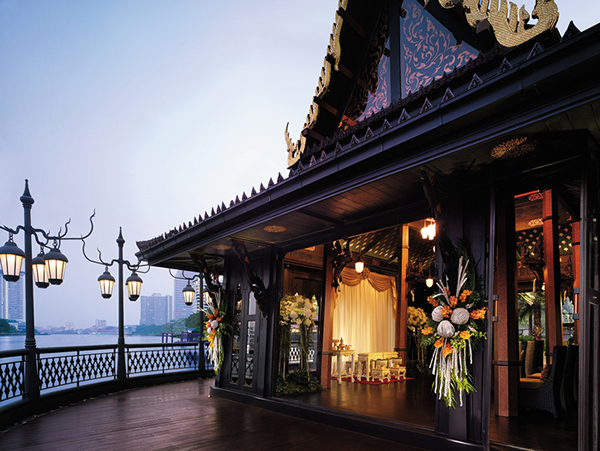 Your next 5 nights will be spent a short plane ride away into Thailand's second largest island, Koh Samui. In Koh Samui you'll indulge walking alongside its palm-fringed beaches, coconut groves and dense, mountainous rain-forest.
Your hotel will be the captivating & fabulous, Kamalaya Koh Samui Wellness Sanctuary and Holistic Spa Resort. This hotel is centered on a monk's cave that once served Buddhist monks as a place of meditation and spiritual retreat. You will feel as if you found the perfect place to grow & unfold your human spirit…
Your room is a cozy retreat simply designed and accented with natural furnishings; nestled amidst magnificent boulders and trees, and its minutes away from the hilltop Yoga Pavilion.
The Cuisine
As you bite down into the freshly picked tropical organic avocado your mouth waters with the richness of its flavor that combines with the succulent seafood and poultry dish you have in front of you. You love the menus here which include extensive vegetarian options; seafood; poultry and lamb dishes. Isn't it amazing that you're eating yummy delicious food while clearing your body at the same time?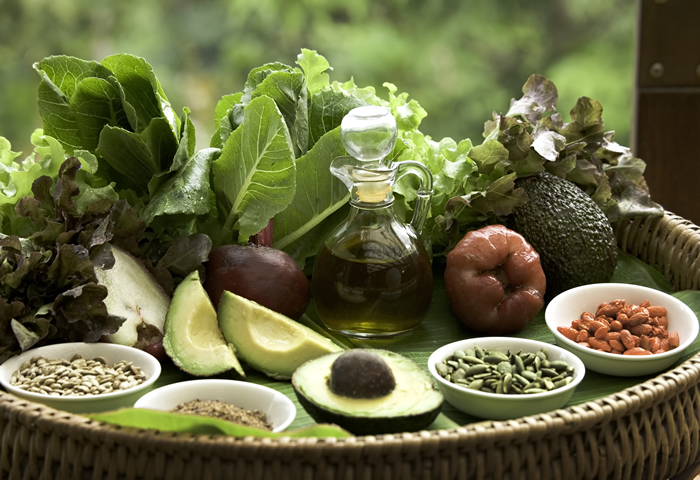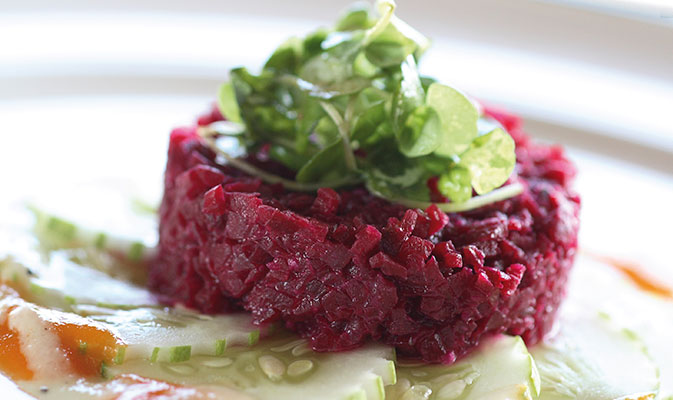 Every day you find a selection of fresh juices, signature tonics and herbal teas that are bursting with nutrients, medicinal properties and taste-bud tempting goodness waiting for you. Amazingly enough there's also a delicious Detox Cuisine, which features only low inflammatory, low allergenic and low GI vegetarian dishes, which dispels the myth that ridding your body of toxins means depriving yourself of sensory pleasure.
You realize that detox doesn't have to be a stressful or unpleasant experience. You can be eating amazing things and still eat healthy!
Amazing Bangkok
On our first outing together we will embark on a precious experience. Our group will have the honor to be blessed on this transformational journey by a Buddhist Monk. Receiving this blessing will pave the way to the wonderful transformation that's ahead.
During this excursion we will also explore the wondrous temples of the Private Grand Palace, Emerald Buddha & Reclining Buddha.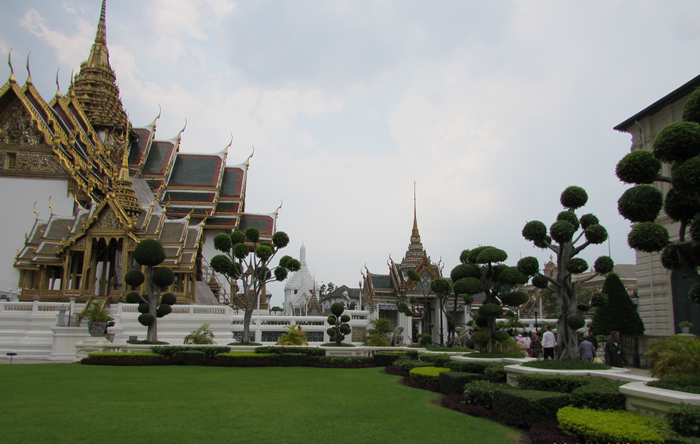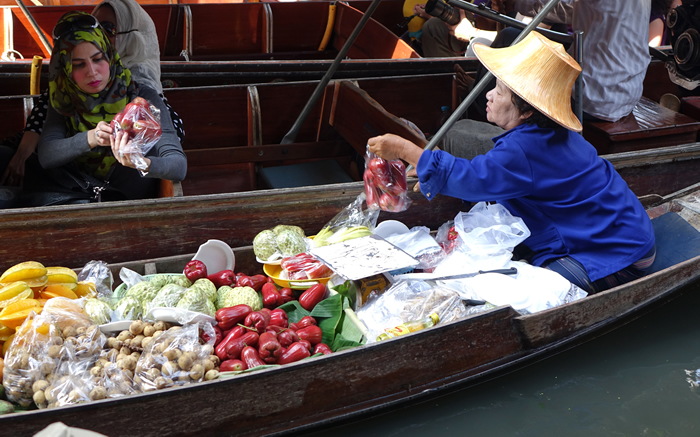 We will head into the heart of Bangkok with a private guide and explore the temples and royal buildings scattered around the Grand Palace. Along the way we will gather together in group meditation unifying our intentions and feeling the sacredness of this magical space. These are places that are filled with history of Buddhist tradition and spiritual transformation.
We will also be romanced with the local custom of shopping along the peculiar and distinct train markets & floating markets. You will have time in between to savor deliciously traditional Thai food in a local restaurant; perhaps even having some extra time to experience an elephant encounter.
The Wonders of Koh Samui
A short plane ride away is where your spirit will soar and your body will relax. Total transformation in a rain-forest paradise awaits you. A welcoming ginger tea will be waiting for us as we arrive to our beautiful resort and spa ready to let go of the worries and doubts. This is only the beginning of the wonders that waits.
Every day you'll have the opportunity to tune in, quiet your mind and expand your spirit with our private daily meditations and movement classes composed of Yoga, Pilates, Tai Chi, and Chi Gong. Our afternoons will be spent immersing ourselves on our own personal transformational daily work including guided meditation, vision walk, family constellation, shamanic journey, & connecting with angels, masters, guides among other things.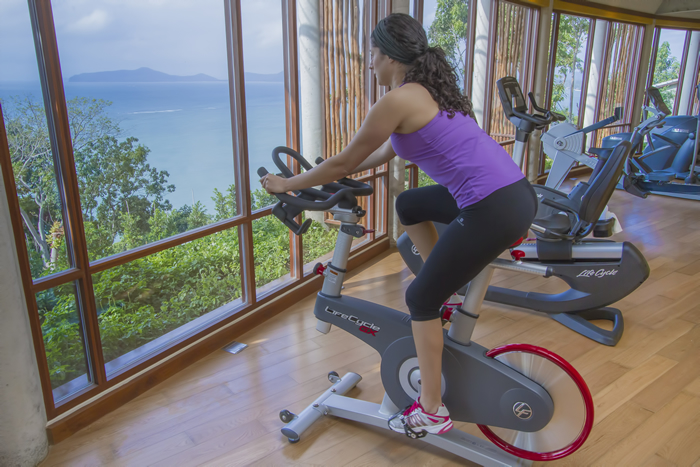 These activities will bring you answers & awareness of what has kept you in place and what you can do to create the change you've yearned for in your life. Furthermore, you'll also have access to the beautiful fitness facilities if you desire to further engage your body in extra movement.
No worries, you will have plenty of time to pamper yourself with spa treatments and to decompress further at the striking ancient Buddhist monk cave or in the beautifully relaxing steam center.
In between your self-discovery and self-appreciation you will find time to indulge in a Thai Massage & refresh yourself with a swim in the ocean or any of the resort's many pools.
Feeling stressed and burnt out?
Then try the comprehensive balance and revitalize program. Deeply restorative and healing, this program deals holistically with the symptoms and underlying causes of adrenal burnout, and addresses stress prevention and recovery from a mind, body and spirit perspective.
It also prepares you to make the best of future challenges and opportunities by helping you to maintain your balance during stress and change.
The Benefits
So what can YOU expect if you spend 8 delightful days (and 7 nights) relaxing and enjoying yourself on a divinely striking adventure in Thailand?
With an enchanting backdrop & a supporting group of like-minded individuals you'll have the opportunity to discover limiting self-beliefs and past generational influences that have stood in the way of your life vision and goals. You will be supported in a gentle container that will provide the right setting for your transformation to unfold.
Mother Nature & the captivating surroundings will provide the perfect background for guided meditations, nature exercises, physical movement, journeys & journaling that will help you align and center with your inner and outer world discovering your truth and providing you ways to move forward in life. Your body will be happy with the daily exercises performed as well as with the yummy and nutritious food you'll be consuming on a daily basis.
Is that worth coming to Thailand for?
YES!!!
We will embark on a family constellation discovery to release old wounds & create the life you've wanted.
With our vision walk and self-liberation exercises you will be able to finally let go of the pain and negativity that has held you back from finding inner peace.
With hypnosis we'll help you anchor ways to help you obtain financial stability & freedom.
Journeying & journaling will allow you to let go of the fear that has kept you in place all these years.
You will find answers and tools to take back with you which can easily be implemented on a day to day basis.
We'll not only teach you the fundamentals of good nutrition, we'll also help you prepare delectable recipes you can use to jump-start a healthy new lifestyle.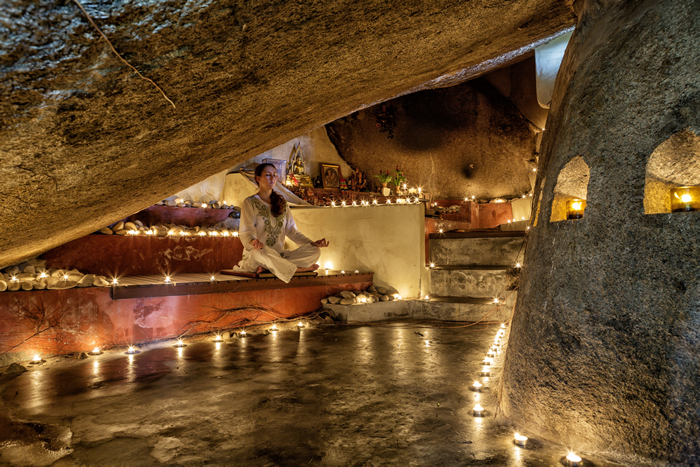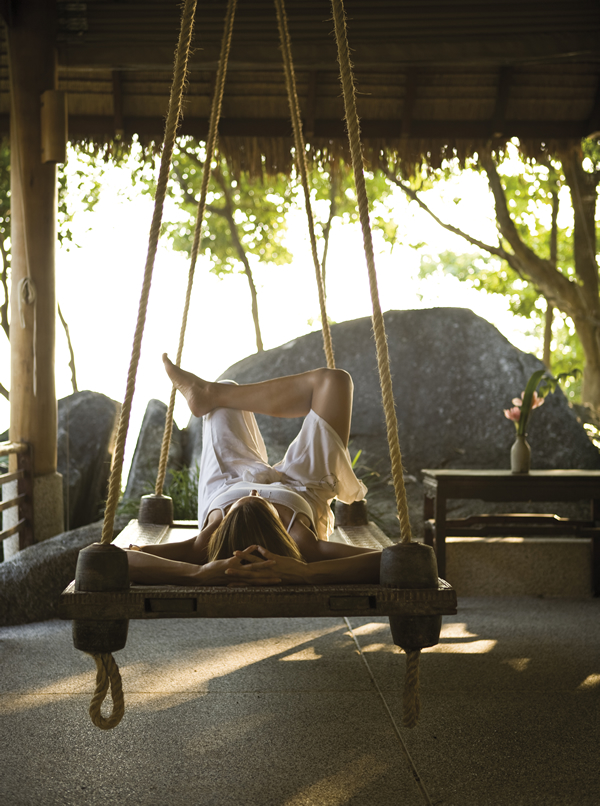 What's Included
6 wonderful mornings & 7 lovely afternoons of deep transformational work + lots of juicy retreat conversational insights throughout the week.
Airport pick up and hotel transfer in Bangkok
Accommodations, 2 delightful nights in Bangkok based on double occupancy (2 beds per room)
Two delicious breakfasts and one scrumptious lunch in Bangkok
9 amazing hours of private tour in Bangkok
Round trip flight to Koh Samui
Airport pickup and a welcome drink at Koh Samui
Delightful accommodations based on double occupancy for five nights (2 beds in the rooms) in Koh Samui
3 meals per day a la carte or set detox menu including beverages (non-alcoholic), beginning with dinner on day of arrival) at Koh Samui
1 x 75 mins luxurious Lotus Scrub and Wrap
2 x 30 mins relaxing Far Infrared Sauna
1 x 60 mins Royal Ayurvedic Massage or 1 x 75 mins Reiki
1 x 90 mins Vital Essence Oil Massage or 1 x 90 mins Traditional Thai Massage
Use of swimming and plunge pools, steam caverns, fitness and yoga facilities
Daily holistic fitness activities (Yoga, Pilates, Stretching, Meditation, Qi Gong, Tai Chi etc.)
3 hours of a captivating private guided tour of Koh Samui
What's Not Included
Round-trip airfare from home
One dinner and two lunches
Any extra days you may want to add to your trip
Other non-included items would include alcoholic drinks, souvenir shopping, personal phone calls, additional WIFI, extra spa services, taxis, laundry, bell-boys, and tips for your room maid (we recommend $1-2 USD per day per person)
Personal, medical or trip cancellation insurance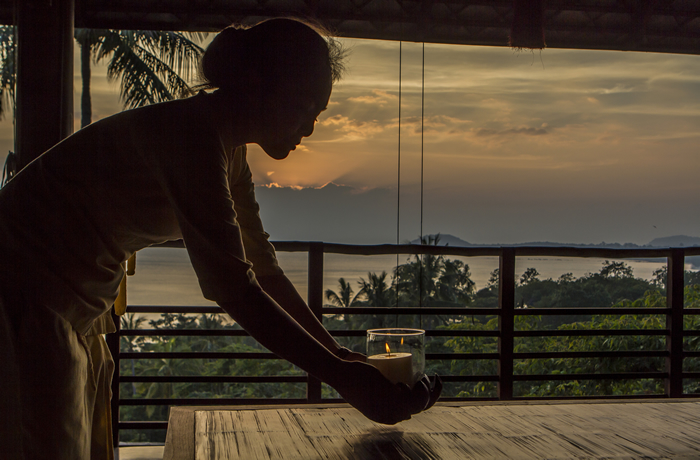 I'm so ready to let go of stress & everything that's stopping me from achieving my dreams.
Sign me up!
* You must arrive into the Bangkok International Airport (BKK) no later than 2 pm on June 24, 2018 and depart July 1, 2018. Airport transfers will be provided, just let us know what time you'll be arriving and we'll take care of your transfers.
Flights to Koh Samui:
Flight information to Koh Samui will be emailed to registrants.
* If you want to come earlier or stay later for some exploring – call Ales Struna (pronounced Alesh) awesome travel planner! He can help you design something wonderful as well as make sure that you actually end up in Bangkok at the right time and in the right place! Feel free to call him at +1866.866.5566.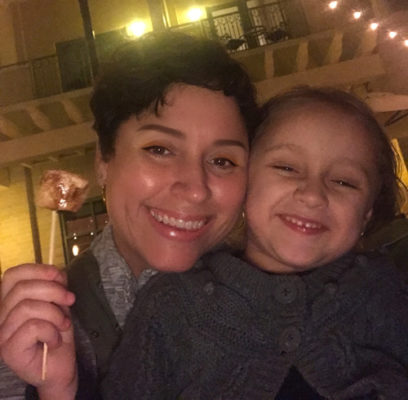 After losing her older brother at the age 8 to leukemia, Dr. Minsu Blanca knew that she wanted to dedicate her life to helping people. Coming to the United States with her single mother and younger brother at the age of 12 proved to be a difficult task. Enduring hardships and no financial assistance from the government due to her immigration status, she had to strive for what she wanted and find ways of moving forward to achieve her dreams despite the many obstacles along the way.
Her passion for travel started early as a little girl when she had the opportunity to travel as a swimmer in her native country. Her longing for adventure and to discover other cultures began then and was later cemented as a student in the Netherlands where she obtained a full scholarship to complete her degree in Physiotherapy.
After graduating from school she kept developing her skills as a physiotherapist, but as time progressed, she knew that she wanted to do more to help people further. That's when she decided to enroll in a six year training program for energy healing, while also discovering other healing holistic modalities along the way.
After becoming a Holistic Medicine Practitioner, she saw the opportunity to combine her two passions together and create retreats that would not only be life changing, but beautiful to experience.
Currently Dr. Minsu Blanca treats her clients in person in Miami, FL & also works with clients overseas through Skype & over the phone.